Skip to Content
Adolescent Vaping Prevention
We partnered with the Yale School of Medicine to develop a digital adaptation of their Award Winning Oculus game for the prevention of e-cigarette use. This engaging "serious game" provides facts and teaches skills to help adolescents make healthy decisions to avoid vaping. You can use our serious game as a standalone tool or seamlessly integrate it with your existing prevention programs. This comprehensive experience, including teacher/parent evaluation tools, can be incorporated into an existing substance abuse program, or delivered as a standalone health unit.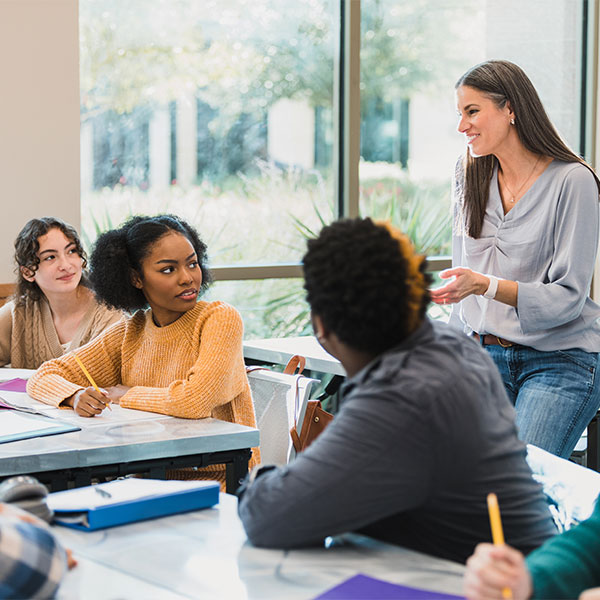 What Does Our Anti-Vaping Game Do?
The CDC estimates that adolescent vape usage rose by 900% between 2011 and 2015. A 2018 NIDA report determined that one in three 12th-grade students used e-cigarettes. 75% of eighth graders believe that e-cigarettes provide nothing more than flavored vapor. 90% of students are unaware that vapes contain nicotine. The lack of awareness and education about e-cigarette use is alarming, to say the least. The goal of our anti-vaping program is to provide parents and teachers with an effective and engaging method to use with adolescents to help them resist peer pressure and to make healthy life decisions.
Prevention
Reduce the likelihood that adolescents and young teens will (a) adopt vaping and/or (b) continue to vape and potentially ingest more harmful, potentially addictive, substances such as THC.
Empowerment
Empower adolescents, young teens, and their caring adults to confidently initiate "difficult conversations" with their at-risk peers and children, respectively, to educate and discourage them from vaping.
An Engaging and Powerful Prevention Program
Many parents are alarmed about the amount of false and misleading information surrounding e-cigarettes. They may feel unsure how to approach challenging conversations about vape use with their child. That's why our digital solution is here to make awareness and education about it easier to deliver. The targeted adolescent will have fun learning about better alternatives and choices within an accommodating serious game.
Innovative Solutions for the Toughest Healthcare Conversations